Economic calendar
Our economic calendar covers 360 events and for each of them, we explain why that event is significant, where the data comes from, and how it could affect the Forex market.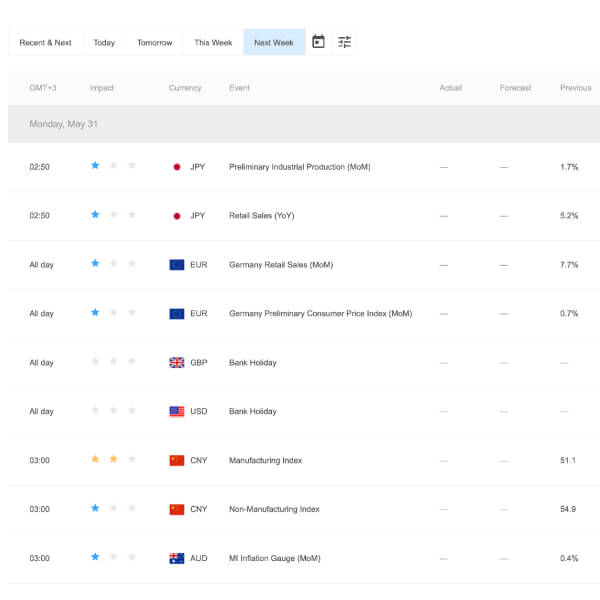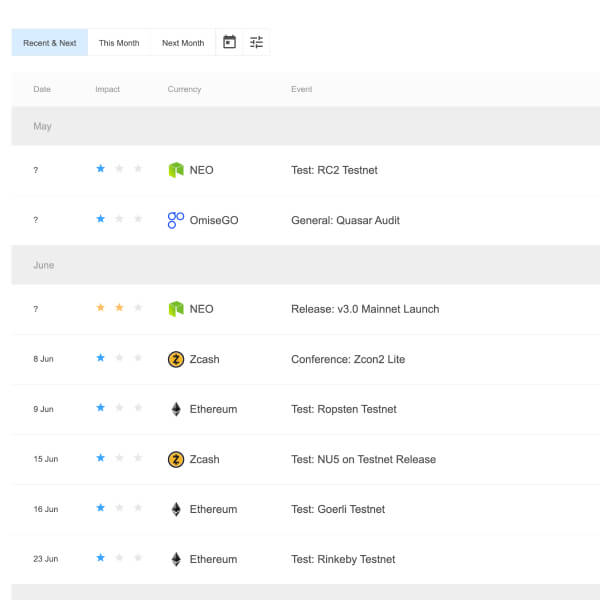 Cryptocurrency calendar
The crypto calendar makes the extremely volatile crypto market a little bit more predictable. It covers events like blockchain conferences, forks, and currency updates for the most popular cryptocurrencies.